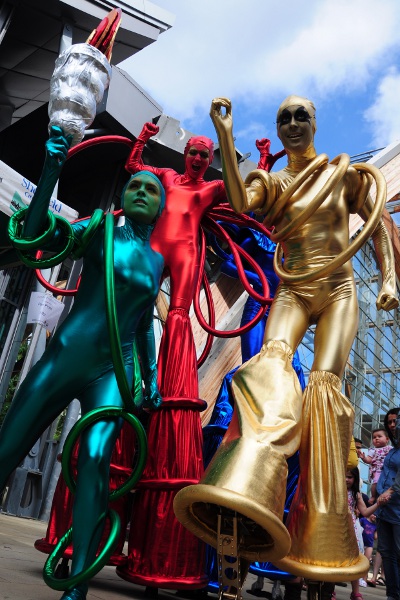 We're ready to inspire and catalyse your events.
We are a performance collective of theatre makers, circus performers and spine tinglers. We create at the cross roads of physicality, visual impact, story telling and play!
We work with forward thinking events who want to take their impact to new levels, and we deliver playful and dynamic entertainment to make their vision come to life.
Our acts are fuelled by myth, confetti and culture, and equipped with years of performance and circus knowledge.
The world is full of wonder for those with eyes to see...
Hi, I'm Lia!

The alchemy of everything I adore : story telling, movement, costume, theatre : is all within the art of performance.

I quit my office job and embarked upon a physical and creative journey. I went to circus school, toured a solo show and leapt on every stage to learn how to perform. This took me from working in favelas in Rio de Janeiro, to international parades in the Middle East, to touring shows across the Netherlands, to stage managing at Glastonbury Festival.

After years of performing, I craved to create something bigger. So armed with my imagination and knowledge, I collaborate with trusted and glorious creatives to bring wonder, enchantment and exhilaration wherever we go.

And thus, Elixir Circus Arts was born: a tonic, a potion and a celebration of the arts.